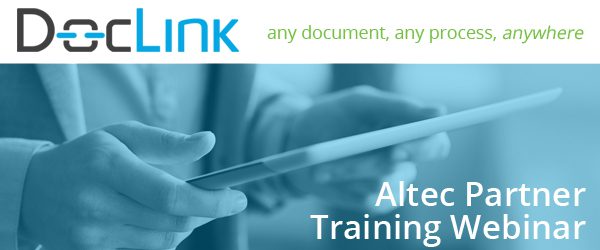 Your Documents: Where You Need Them, When You Need Them
When you think about what the biggest bottlenecks are in your organization, there's a good chance the lack of access to information is one of them. In your accounting department, for example, how much time do people waste walking to file cabinets, searching for documents, or waiting for a file they set on someone's desk days ago?
Consider instead storing all of the documents used throughout your entire organization in one secure electronic document repository.
If a customer calls in demanding information on the status of their order, and you end up searching through a pile of paper or calling around the office to try to figure out who was the last person to pull the document, you will have one angry customer by the time you return. With an integrated document management solution, those documents would be captured at the time they were created or sent to the office, so you would only need to do a search from your desktop to find the documents you need. Then you could instantly email a copy to the customer to take care of their questions quickly and efficiently.
Or let's consider companies that have employees working in remote offices – the only way for them to access documents might be calling someone at the corporate office or having their documents sent to them in the mail or via courier. If they were using a document management system, the remote employees could sign on and access all of the documents they need wherever they are. They could even have the ability to view and approve documents from a smart phone or tablet.
With all the time and money saved from eliminating those bottlenecks, your company will be able to spend more time strategizing and working proactively. Instant document access is just one of the many benefits of going paperless along with streamlining workflows, automated output, simplified auditing and many more.
Join our free webinar on Nov 6 at 10 am PT to find out more about how document management can impact your business. Register here
How do I find out more information?         You can contact us via our Contact Form,  call us at 760-618-1395 or email at info@caserv.com.
Written by Mike Renner: WAC Solution Partners are dedicated to offering business solutions like Sage 100 (formally MAS 90) with over 25 years in the accounting software industry.
Mike is also a Sage Certified Trainer and a recognized leader in the design, implementation and support of ERP systems, including Sage. Specialties:  Sage 100  (formerly MAS90), Acumatica, QuickBooks Pro Advisor.