Question:
Sage 100 Accounts Payable Automation what is it and why should I use it?
NOTE: We advise that you consult with your certified Sage 100 ERP consultant before making any changes to your Sage 100  system. If you don't currently work with a Sage 100 consultant, contact us, call 760-618-1395 or email us at mike.renner@wacptrs.com and we are available to help.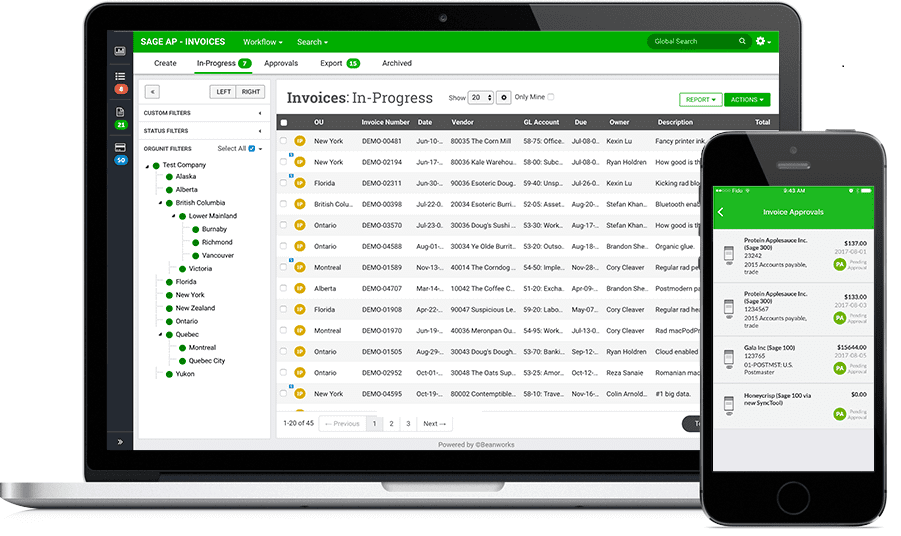 So, what are your struggles with Accounts Payable Processing?
Our company is growing and don't have enough time to do the Accounts Payable invoices.
Tired of being a Data Entry clerk, it would be better to have a computer read our invoices, scan them in and then I can just manage the process and use my time more effectively in other areas of our business.
We also need an approval process so that paper invoices don't sit in managers in boxes and take days to get approved, could we do approval via a mobile phone app of some sort.
Answer:
Well, believe it or not there is a Solution to these problems, it is  called Sage Account Payable Automation.
It also integrates directly to your favor Sage products including Sage 100 and Sage 100cloud.
It is hosted in the Cloud and accessed from anywhere with your computer desktop, phone or tablet. So, it will save you much time.
The system can also take care of Payments for you if you would like.
Here is a highly level video that explains a bit further: Sage APA Video
Written by Mike Renner: WAC Solution Partners are dedicated to offering business solutions like Sage 100 (formally MAS 90) with over 25 years in the accounting software industry.Mike is also a Sage Certified Trainer and a recognized leader in the design, implementation and support of ERP systems, including Sage. Specialties:  Sage 100  (formerly MAS90), Acumatica, QuickBooks Pro Advisor.
If you are interested in hearing more, please let us know.