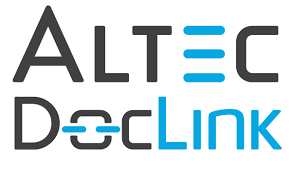 Are you considering document management integrated to your Sage ERP? Going paperless is an important investment for your company; make sure you fully understand the ways you can use a document management solution to streamline processes within various departments.  You also want to be sure to understand your current costs, so you see where automation of you document management tasks will pay for itself
$20 to file; $120 to retrieve; $220 to recreate a lost doc (Data from Pricewaterhouse Coopers)
The average office worker in the US uses 10,000 sheets of copy paper each year (that's 1.2 trees) (Data from AIIM)
60% of organizations see ROI on their paper‐free projects within 12 months (data from AIIM)
77% achieve ROI within 18 months (Data from AIIM)
In this live webinar we will look at the costs, both hard and soft, most organizations pay to support paper‐driven processes (not all are obvious!) and the tools available for reducing and eliminating these costs. DocLink document management not only reduces paper but also keystrokes, late fees, storage fees, and business process bottlenecks.
Join us for a webinar on May 17 at 1 p.m. ET (10 a.m. PT) to learn more about DocLink and see it live. See how DocLink can help you:
Eliminate paper-based bottlenecks like AP invoice approval
No more chasing down paper, view documents right within Sage
Allow users to retrieve supporting documents instantly and easily, on any device
Automate the delivery of documents and associated data to customers, vendors, partners
Increase control and visibility of transactions
We hope this was helpful. There are many other applications to help save time throughout Sage 100 using tools like Altec DocLink Document Management for Sage . If you have any questions, please contact us, call 760-618-1395 or email us at info@caserv.com and we will be happy to help.
Mike Renner:  Partner of WAC Solution Partners, a Sage 100 certified consultant and support provider based in Indio, CA.
Mike is an expert on ERP and fund accounting and supports Abila Fund Accounting and Sage 100 ERP with over 25 years in the accounting software industry. Mike is also a Sage Certified Trainer and a recognized leader in the design, implementation and support of ERP systems, including Sage.
Specialties:  Sage 100Cloud (formerly Sage MAS90 / MAS200), Abila MIP Fund Accounting™, Acumatica, QuickBooks Pro Advisor