Question: Is your company still using manual, paper-based processes to run your business?
If yes, that means you're wasting valuable time, money and resources.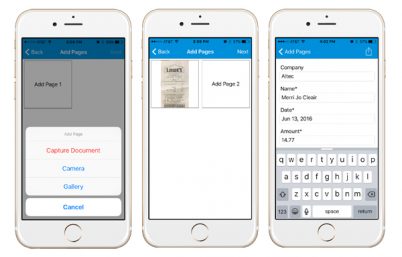 The pandemic has forever changed how and where people are working, and businesses are looking to find ways to provide their hybrid work environment of in-office and remote employees with access to the documents and data they need to do their job.
We'd like to introduce you to DocLink, the Sage-endorsed document management and process automation solution that enables you to go paperless and automate your critical business processes.  It starts with a secure, central repository to digitally store, search & retrieve, route and automatically distribute documents.
Please take a look at the Document Management Checklist shown below to see if you need a solution like DocLink. In addition to streamlining your business processes, you'll gain improved visibility and control and reduce your costs for immediate ROI.
Is Document Management right for you? If you check more than 5 of
these questions below then your company should really consider
looking at a document management solution.
Does your Company (Accounting, Legal, Payroll Departments) move a lot of Paper?
Between Offices? Are you looking to ease paper flow?
Does your company have an onsite and/or offsite file storage?
Are your documents stored in multiple ways (file cabinets, storage facilities)?
Can you access documents wherever you are (i.e., on multiple device types such as your phone, computer or iPad)?
Would you like to have your documents in as single digital location that can be accessed from anywhere?
Would you like to minimize date entry?
Can users retrieve, edit and approve documents instantly and easily from any device?
Is the invoice approval process cumbersome and time consuming?
Are your documents, particularly legal and Payroll Employee documents, secure and accessible only by appropriate personnel?
Are documents frequently lost or misplaced or need to be recreated?
Is preparing for an audit time consuming? Can you easily produce documents for your auditors?
Do your employees spend too much time trying to find and retrieve documents?
Does your company want to save money on all these processes?
Stay tuned for more Sage 100 Tips and Tricks and if you've been thinking about going paperless, want to learn more or have questions, just reply to this email or give me a call.
Mike Renner – Partner
WAC Solution Partners
local: 760.618.1395 | toll free: 866.400.0WAC (0922) | mobile: 253.861.3120
Single Source Provider of Turnkey Business Accounting & Management Software