Question:
Mike, I have completed my audit of  for the year ended 12-31-18. I would like to post my year end journal entries into Sage 100 in the December 2018 period. Since we are now in Feb 2019, how can I reopen the Dec 2018 Period, make the Journal Entries and then set the period back to Feb 2018.
Answer:
Open the GL options screen and change the date to 2018 period 12, make the Journal Entry on 12-31-2018, Post the Journal and reclose the Periods.
NOTE: We advise that you consult with your certified Sage 100 ERP consultant before making any changes to your Sage 100  system. If you don't currently work with a Sage 100 consultant, contact us, call 760-618-1395 or email us at info@caserv.com and we are available to help.
Steps are show below:
Go to Modules>General Ledger>Setup> General Ledger Options, Fiscal Period should be changed to Year 2018, Period 12 as shown below and then Accept.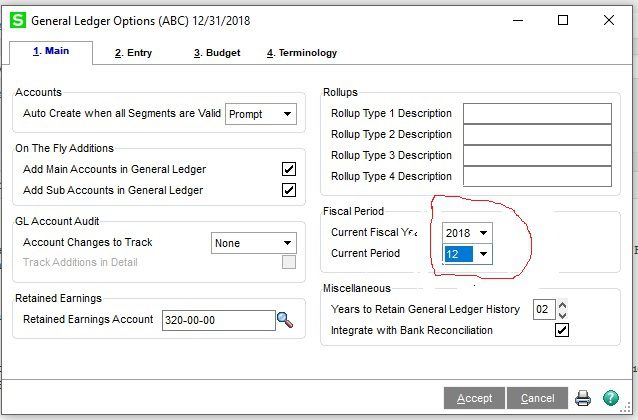 2. Go to General Ledger>Main>General Journal Entry, create the Journal Entry with ending date 12-31-2018, Accept, Print the General Journal and Update.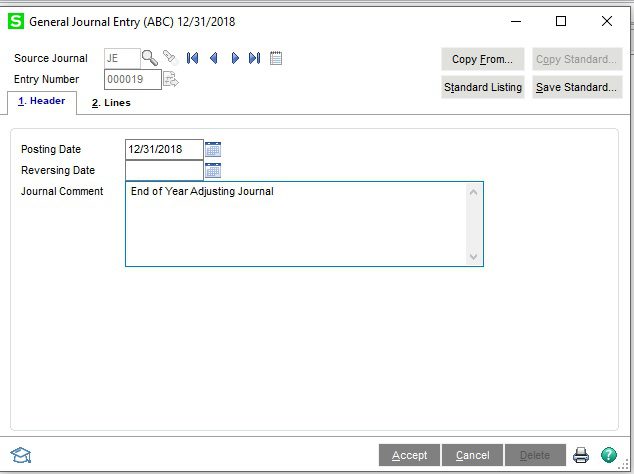 3. You will next want to close the period back to the original Period that the system was at. Go to General Ledger>Period End>Period End Processing. Deselect Print Reports and Click Proceed.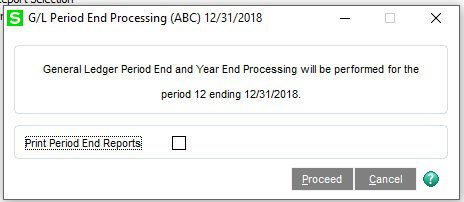 4. This will set the Period to 2019 Period 1, since you started at 2019 Period 2 do this step one more time and you will be complete.
How do I find out more information?  You can contact us via our Contact Form,  call us at 760-618-1395 or email at info@caserv.com.
Written by Mike Renner: WAC Solution Partners are dedicated to offering business solutions like Sage 100 (formally MAS 90) with over 25 years in the accounting software industry.
Mike is also a Sage Certified Trainer and a recognized leader in the design, implementation and support of ERP systems, including Sage. Specialties:  Sage 100  (formerly MAS90), Acumatica, QuickBooks Pro Advisor.