Question:
Mike, We own Sage 100 Accounts Receivable and Sales Order, we would like to use Credit Card Processing, is that possible?
Answer:
Yes Sage 100 Accounts Receivable and Sales Order Modules are fully integrated with several payment processors and transactions can be integrated through Accounts Receivable Cash Receipt Entry and Sales Order Entry with having to go outside the Sage 100 Accounting System.
NOTE: We advise that you consult with your certified Sage 100 ERP consultant before making any changes to your Sage 100  system. If you don't currently work with a Sage 100 consultant, contact us, call 760-618-1395 or email us at info@caserv.com and we are available to help.
Optimize Cash Flow and Get Paid Faster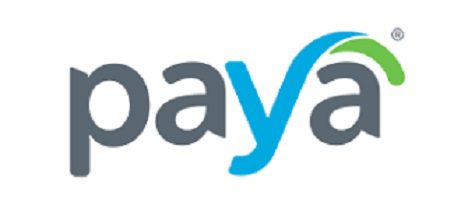 Sage 100 integrates with Paya, formerly Sage Payment Solutions, to process credit and debit card receivables quickly and conveniently?  Look at all the benefits of adding payments to your Sage ERP!
Accept all major credit and debit cards as well as PIN debit and signature debit transactions.
Securely store bank and credit card information in the Paya vault—not your software (simplifies PCI compliance).
Access the data you want whenever you need it.
Reduce the risk of theft, credit card fraud, and legal action with strict adherence to the highest industry standards.
About Paya
Paya was the first – and remains the best – Sage 100 direct integration, with easy onboarding and a powerful, user-friendly payments interface.
Paya offers industry leading payments solutions that can be tailored to meet the needs of any business. A provider of exceptional business solutions and customer experiences, Paya delivers future-proof value and flexibility for growth.
Let Paya handle the movement of transaction data automatically. Consolidate, control, and reconcile all internal and external payment sources in real time. For more information, visit https://paya.com/ or follow us on Twitter: @PayaHQ, LinkedIn: Paya.com and Facebook: PayaHQ.
How do I find out more information?  You can contact us via our Contact Form,  call us at 760-618-1395 or email at info@caserv.com.
Written by Mike Renner: WAC Solution Partners are dedicated to offering business solutions like Sage 100 (formally MAS 90) with over 25 years in the accounting software industry.
Mike is also a Sage Certified Trainer and a recognized leader in the design, implementation and support of ERP systems, including Sage. Specialties:  Sage 100  (formerly MAS90), Acumatica, QuickBooks Pro Advisor.