Question: Mike, we own Sage 100 Cloud (formally Sage MAS90),
How does the batch processing feature work in Purchase Order in relation to getting invoices into Accounts Payable and Receipt of Goods.
Answer:  Initially there is no batch feature in Purchase Order, when you create a Purchase Order it remains in the Purchase Order Entry file until something is done with it. Invoices can be batched or transferred to Accounts Payable from two tasks.
During Receipt of Goods Entry, if an invoice is received with the shipment there is a field that allows invoice entry at the same time as receipt of goods.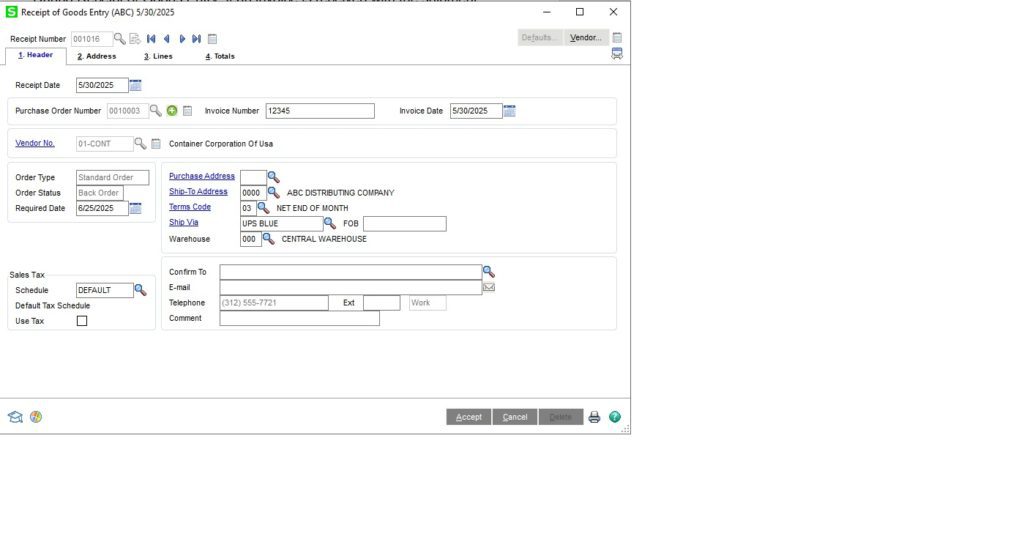 Sometimes the Invoice is sent separately after the goods are shipped. Receipt of Invoice Entry allows the invoice number to be input independent of the shipment.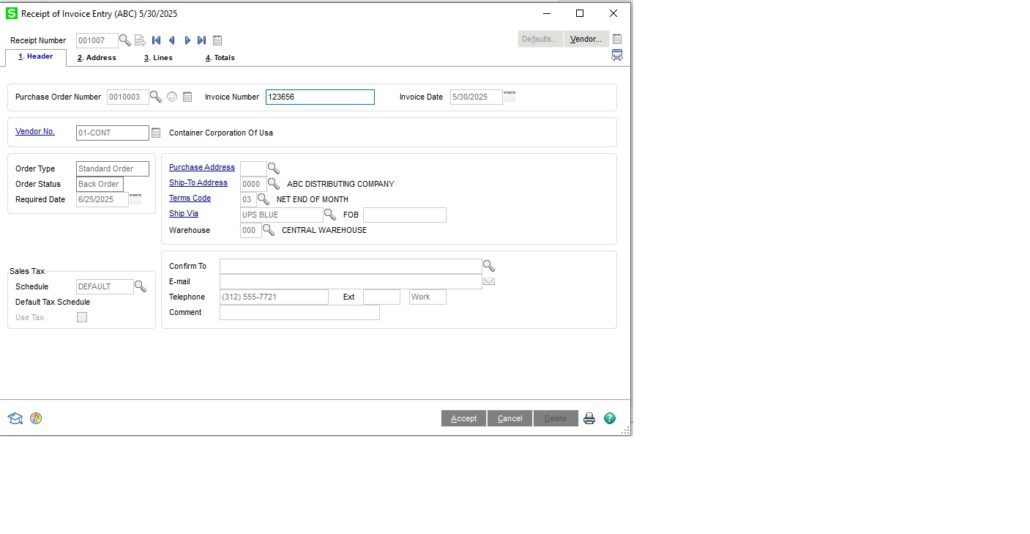 With either Receipt of Goods Entry or Receipt of Invoice Entry once the entry is accepted and posted; the invoice number and amount will then be transferred to the Accounts Payable Vendor file and it can be paid through normal Accounts Payable processing.
If you have questions, please contact us. Please stay tuned for more helpful Sage 100cloud tips and tricks.
Mike Renner – Partner
WAC Solution Partners
local: 760.618.1395 | toll free: 866.400.0WAC (0922) | mobile: 253.861.3120
Single Source Provider of Turnkey Business Accounting & Management Software