Question: Mike, we own Sage 100 (formerly MAS90) and we would like to know how to change the Financial Reports Headers.
Answer: Sage 100:  How to change the Financial Reports Headers.
NOTE: We advise that you consult with your certified Sage 100 ERP consultant before making any changes to your Sage 100  system. If you don't currently work with a Sage 100 consultant, contact us, call 760-618-1395 or email us at info@caserv.com and we are available to help.
Steps are show below:
In the example shown below you would want to change the circled header REVENUE to something else such as SALES.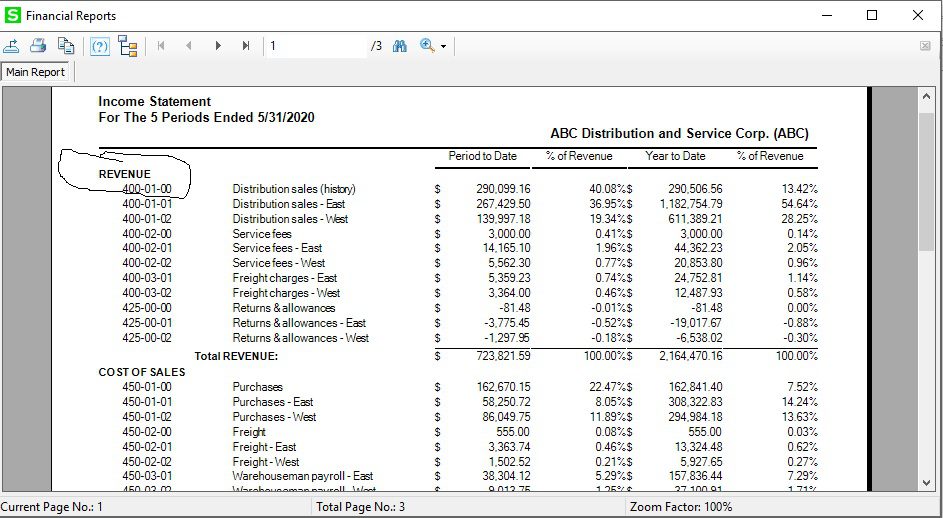 2. The change is handled by the Terminology Tab of General Ledger Options: Go To General Ledger>Setup> General Ledger Options Tab 4) Terminology and rename the Description to SALES      as shown below and Accept.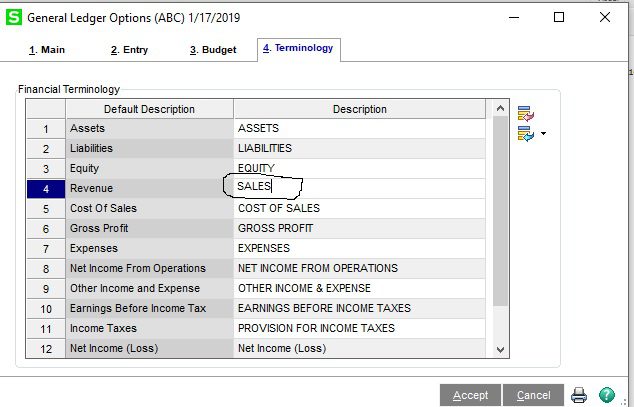 How do I find out more information?  You can contact us via our Contact Form,  call us at 760-618-1395 or email at info@caserv.com.
Written by Mike Renner: WAC Solution Partners are dedicated to offering business solutions like Sage 100 (formally MAS 90) with over 25 years in the accounting software industry.
Mike is also a Sage Certified Trainer and a recognized leader in the design, implementation and support of ERP systems, including Sage. Specialties:  Sage 100  (formerly MAS90), Acumatica, QuickBooks Pro Advisor.