During Payroll Processing of Sage 100 several customers have been getting the Error #12 File Does not exist. Why is this happening and how can this be corrected?
NOTE: We advise that you consult with your certified Sage 100 ERP consultant before making any changes to your Sage 100 ERP system. If you don't currently work with a Sage 100 consultant, contact us, call 760-618-1395 or email us and we are available to help.
We contacted Sage 100 support about this issue, their answer has been this has occured because of various Microsoft update issues, antivirus or other hardward related issues. We have attached a link to a very helpfull Sage 100 support Knowledgebase article, this article would be very usefull to pass onto your IT professional KB 77960.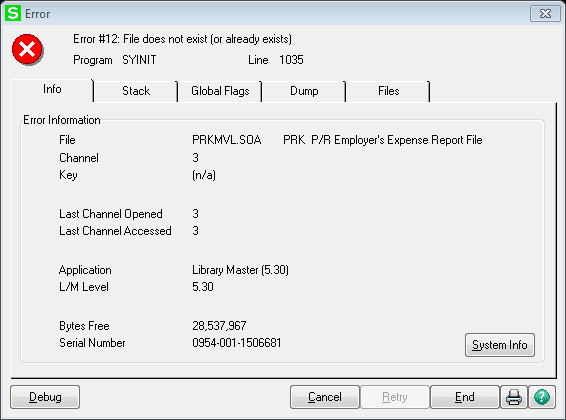 2) So how to we go about replacing the missing file? To replace the missing file you will want to do a Manual Reinitializion of the Data File.
3) Go to Modules>Library Master>Utilities>Reinitialize Data Files, click the OK button that appears.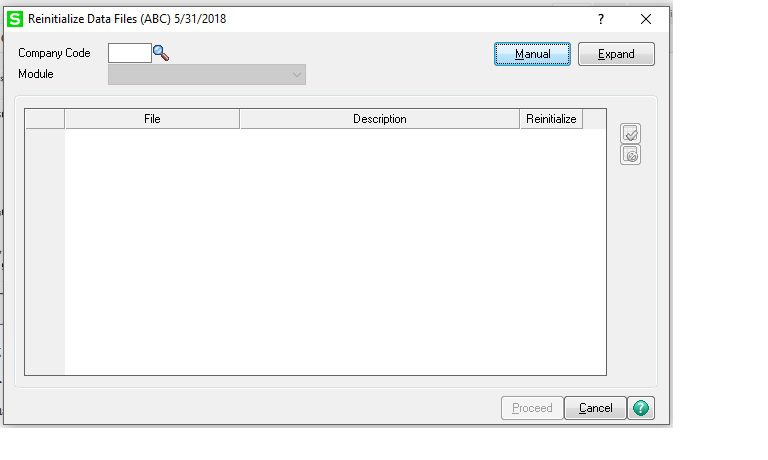 4) Then you will see a screen that has a Company code on the left side and a Manual Button on the right top, click Manual.

5) In the File Name box type in the file name exactly as it appeared in the error, in this case it would be PRKMVL.SOA and the click Proceed.
6) This should have replaced the missing file and you can then continue with Payroll Processing.
How do I find out more information?         You can contact us via our Contact Form,  call us at 760-618-1395 or email at info@caserv.com.
Written by Mike Renner: WAC Solution Partners are dedicated to offering business solutions like Sage 100 (formally MAS 90) with over 25 years in the accounting software industry.
Mike is also a Sage Certified Trainer and a recognized leader in the design, implementation and support of ERP systems, including Sage. Specialties:  Sage 100  (formerly MAS90), Acumatica, QuickBooks Pro Advisor.