WAC Solution Partners Helping Businesses to Grow Effectively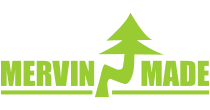 As providers of accounting software, implementation and support, we offer a wide range of solutions designed to fit businesses and non-profits of all sizes. Our combination of products and services allow you to better manage your accounting and to make insightful decisions about your company's future.
EXPERTISE WITH LOCAL ROOTS AND NATIONAL REACH
This is a success story about a very fun customer Mervin Manufacturing that we began working with in 1989. It was a great partnership.
Mervin Manufacturing is home to Lib Tech, GNU, Roxy and Bent Metal Bindings and is a leading designer and manufacture of snowboarding products. We began working with Mervin Manufacturing in 1989 when they were just a 10-year-old company.
They were looking for a partner to help them grow their business to the next level. Our company provides small business bookkeeping services as well as Accounting Software system sales, implementation, support and training.
They originally called us because we were close to their Seattle office, initially it was a box of checks. The project was to reconcile their bank accounts and do monthly financial statements for them, we did all the accounting on our system.  We also did their accounts payable and payroll.
As the company grew further they asked us to provide an in-house accounting system and computer network system. We sourced an IT company for the computers and sold them Sage 100 (Formally MAS 90). Their original customer base was on an Apple Macintosh that we helped them bring over to the new Sage 100 (Formally MAS 90) system.
This was a phased in training and implementation, first the financial modules including General Ledger, Accounts Payable, Accounts Receivable and Payroll. And then the distribution modules which included Inventory, Sales Order and Purchase Order.
We trained the customer staff from the ground up as they had never had much experience with Sage 100 (Formally MAS 90) or other accounting systems.
Upon completion of the Software Implementation we continuing as their outsourced accounting company. We provided monthly financial statements, did their payroll for them, closed all the accounting and distribution modules monthly. We remained their accounting company for over 10 years.
Eventually Mervin Manufacturing was sold to Quiksilver and in recent years the company was repurchased and now operates as an independent standalone company under Altamont. They are home to many snowboard enthusiasts and many Olympic snowboard athletes.
Written by Mike Renner: WAC Solution Partners are dedicated to offering business solutions like Sage 100 (formally MAS 90) with over 25 years in the accounting software industry.
Mike is also a Sage Certified Trainer and a recognized leader in the design, implementation and support of ERP systems, including Sage. Specialties:  Sage 100 ERP (formerly MAS90), Acumatica, QuickBooks Pro Advisor.