Why Use an EDI Manufacturing Consultant?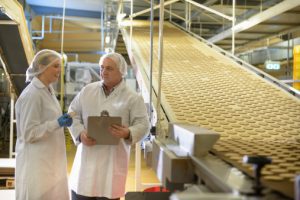 Exchange EDI Transactions with your Trading Partners 
How? By using EDI software for a fraction of the cost of using traditional Value Added Networks. EDI is a solution that can easily afford companies great savings. However it is often an underutilized component of the supply chain workflow. It functions beautifully during the exchange of documents between internal departments, suppliers and customers.
EDI automates such exchanges regardless of the applications in use on either end. , and is most widely used for purchase orders, invoices and advance ship notices. Since physical document handling is not required, the resulting savings take into account lower administrative costs including postage, fewer errors, and faster order-to-cash and procurement cycles.

EDI Manufacturing Consultant can Provide:
Advanced capabilities for automating business processes by delivering documents directly to and from ERP solutions regardless of platform, standard or protocol
Process automation for sales orders, purchase orders and accounts payable
Elimination of process bottlenecks by reducing the touch points throughout the order-to-cash cycle. All this from sales order receipt to cash collection
Practical alternative to onerous paperwork and time spend on data entry and reconciliation
Improved accuracy of data and reduced inventory carrying costs.
Our EDI Manufacturing Consultants are available to help you create your business-to-business integration strategy, set up trading partners, build, validate and test maps, resolve communications issues for any of the EDI system you may choose and to improve the system's overall performance.
RedTail Solutions, E-Bridge, EDI Consulting and True Commerce are some of the EDI solutions that we have implemented at our client sites. To learn more about EDI or to sign up for an EDI needs analysis, please give us a call at 760-618-1395 or email info@caserv.com and we will follow up with you.
Related Links: