Version 2023 of Sage 100 was released at the end of April 2023, took some time to review the class for Version 2023 in Sage University and included a few highlights and screenshots below. There is also online training available for customers and other more in-depth classes at SageU.com.
Included in the 2023 version were changes to:
Desktop Changes
Global Changes
Library Master Changes
Additional Features
Accounts Payable Changes
Inventory Management Changes
Inventory Requirements Planning Changes
Production Management Changes
Highlights:
Recent Tab Available on the Navigation Panel, it is at the bottom so you can easily go back to a previous tab used.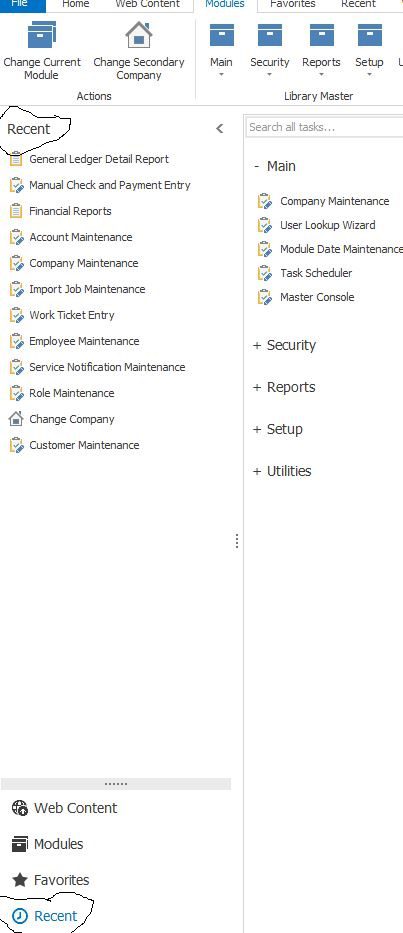 New Installation Simplification. Some customers have asked about this in the past, you no longer need new keys to change the type of installation you have, on installation you can select Stand Alone or Client Server, if you select Client Server then you will have the option to install either Providex or Microsoft SQL as the database.
In the past we have always had to install the Sage 100 Integration Service that was required for Sage CRM, in many cases our customers do not need to install Sage CRM so there is a skip button to bypass this part of the installation and we do not have to ask for the Server Password any longer.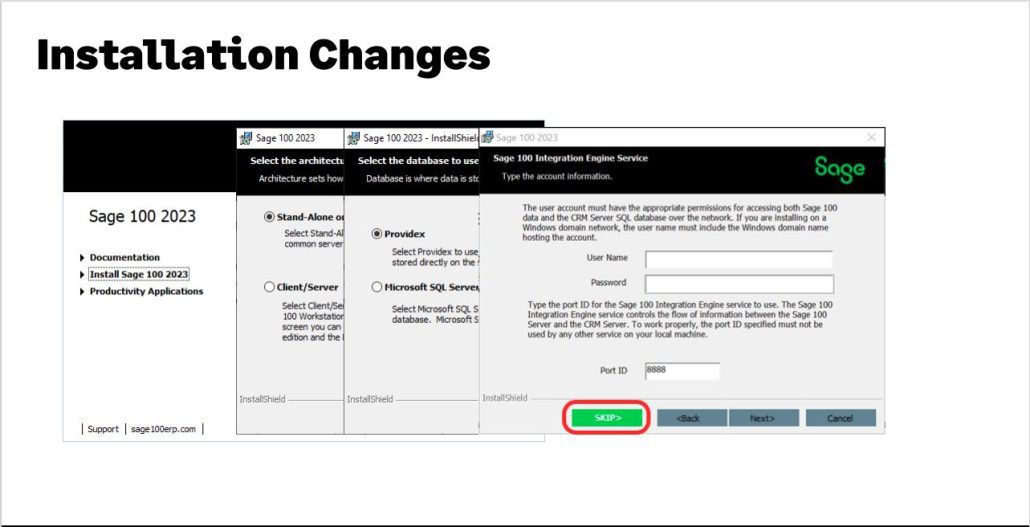 So other key changes and updates:
If customers use Serial Numbers for Inventory there is now a Select Serial Number by Range feature available.
The Activity Log is now updated with a list of inactive vendors and customers removed.
The Paperless Office printer is now Amyuni PDF converter version 6.5.1.7 and Crystal Reports is version 2020.
The Vendor ID/Social Security numbers are now masked.
There is now a remove Inactive Item Utility.
There are many new changes to IRP (inventory Planning Changes) and PM (Production Management). There are additional classes available for these modules from SageU.com.
If you have questions, please contact us. Please stay tuned for more helpful Sage 100 tips and tricks.
Mike Renner – Partner
WAC Solution Partners
local: 760.618.1395 | toll free: 866.400.0WAC (0922) | mobile: 253.861.3120
Single Source Provider of Turnkey Business Accounting & Management Software