Question: Mike, we own Sage 100 Cloud, How do we setup Tax Codes for each of the City's we do work in and charge Sales Tax to an Invoice?
Answer: You can setup Sales Taxes using the Sales Tax Code Maintenance and Schedule Tasks in Library Master. The Sales Tax Code Maintenance enables you to setup for individual jurisdictions, which can then be applied to a Sales Tax Schedule, Customer and then Invoices.
Step 1:
From Modules>Library Master>Setup>Sales Tax Code Maintenance:
Enter the Tax Code, Description as well as the Tax Rate and click Accept.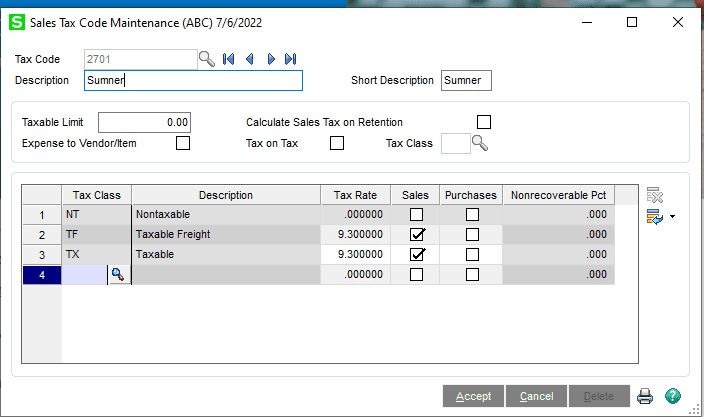 Step 2:
From Modules>Library Master>Setup>Sales Tax Schedule Maintenance.
Entry the Tax Schedule name and us the lookup to apply the proper Sales Tax Codes or Codes to the Schedule and then click Accept.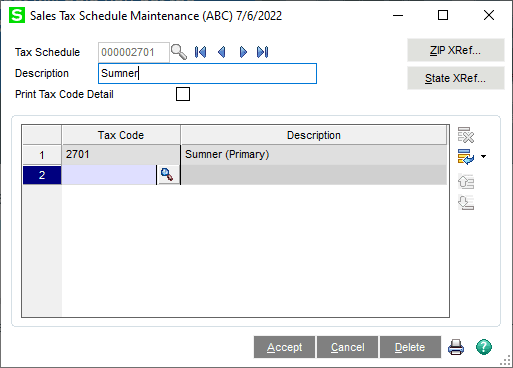 Step 3:
To apply to a Customer:
From Modules>Accounts Receivable>Main>Customer Maintenance:
Select the Tax Schedule on the bottom left side of Main Tab and click Accept. This will now allow you to apply this Tax Schedule to an Invoice.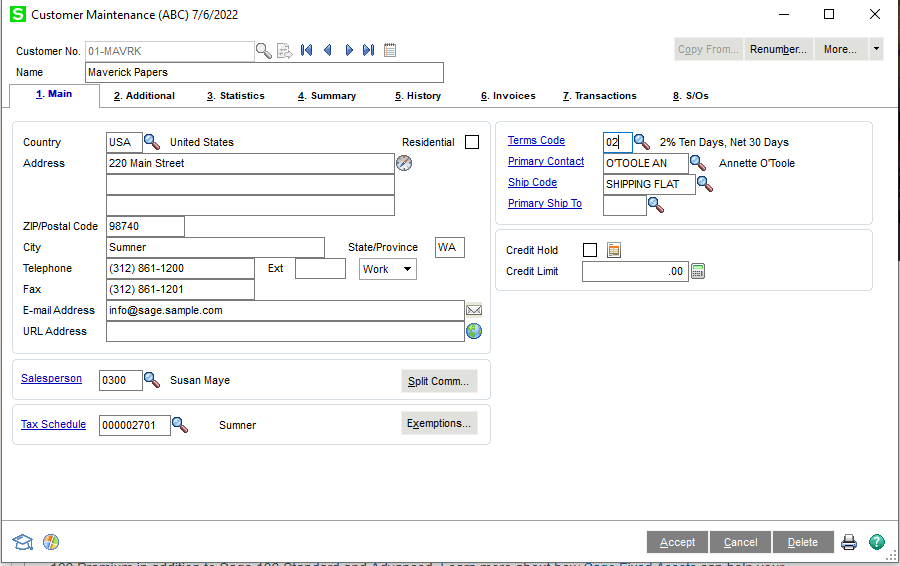 Please note several years ago we wrote a blog to cover this subject, the link to the previous blog from ERPVAR is here if you would like to review.
Stay tuned for more Sage 100 Tips and Tricks.
Mike Renner – Partner
WAC Solution Partners
local: 760.618.1395 | toll free: 866.400.0WAC (0922) | mobile: 253.861.3120
Single Source Provider of Turnkey Business Accounting & Management Software