Question: Mike we own Sage 100 Cloud, what is an Inventory Alias Item and How do we use it
Answer: You are a Marine Products Distributor. Your company has an Item number that is based on a UPC number which is used when the Marine Product is sold. However, PO's are written to various manufactures and each of them have their own item number used to order and you want their item numbers to show up on the Purchase Order.
Step 1:  First set up the Alias vendor number. Go to Modules>Inventory Management>Main>Item Maintenance select the item to be used. On the far right More Button, select Alias.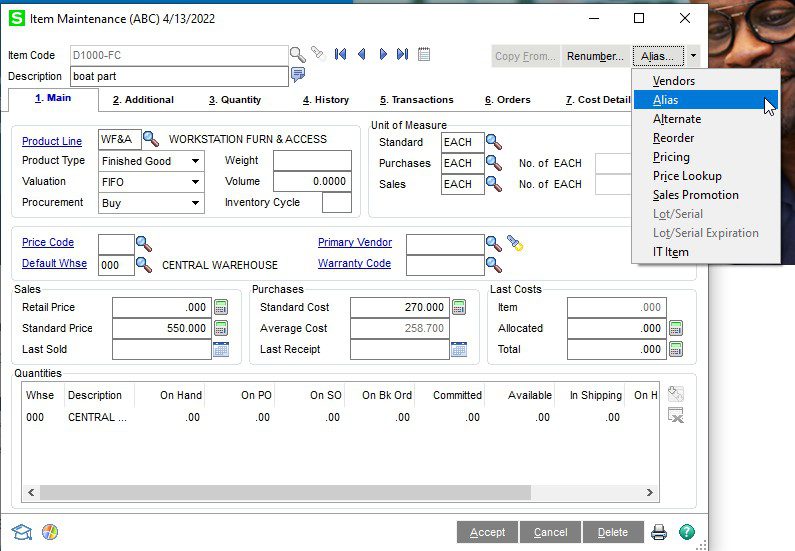 Step 2:  On the Alias screen type in the Alias item to be used, select Vendor  Number and Accept.

Step 3: Selecting Alias Item on Purchase Order.
Go to Modules>Purchase Order>Main>Purchase Order Entry Enter a new PO number, select the Vendor No that has the Alias, go to lines and type in the Alias Item. You will notice that the Item boat part will appear and the Alias is 12345-BP. The Purchase Order Form can be modified with Crystal Reports to print the Alias Item which would be sent to the Vendor.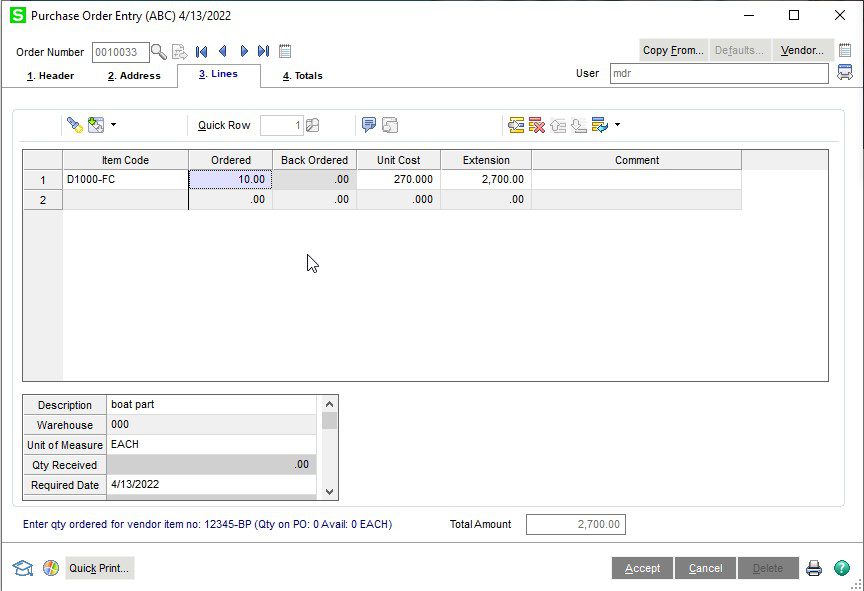 Please note 9 years ago we wrote a blog to cover this subject, the link to the previous blog from ERPVAR is here if you would like to review.
Stay tuned for more Sage 100 Tips and Tricks.
Mike Renner – Partner
WAC Solution Partners
local: 760.618.1395 | toll free: 866.400.0WAC (0922) | mobile: 253.861.3120
Single Source Provider of Turnkey Business Accounting & Management Software